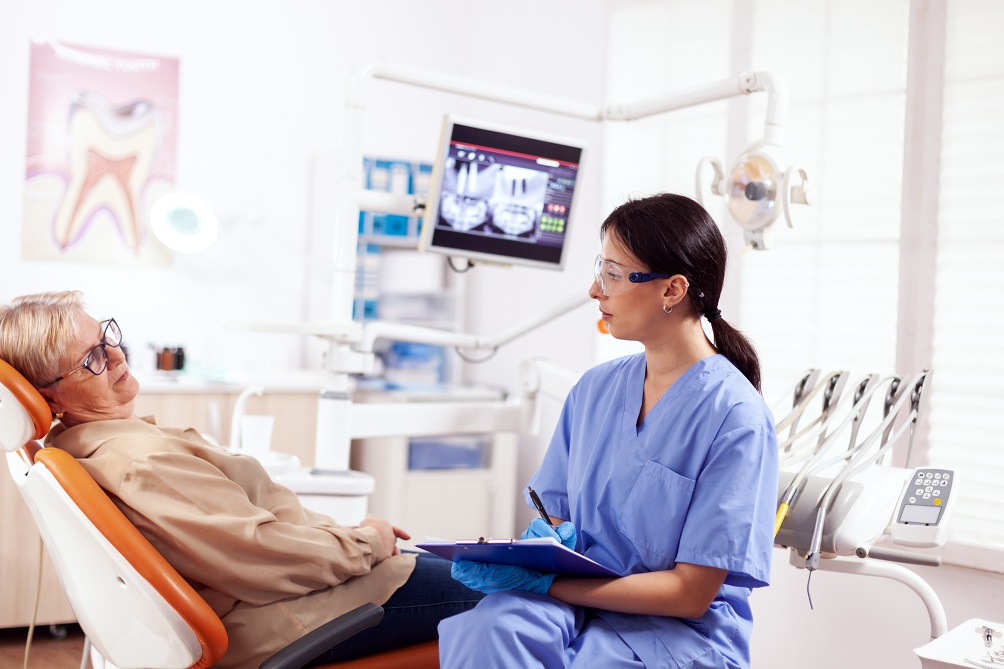 According to the American Dental Association, dental disease is a common cause of medical and emergency room visits. Several factors affect poor dental health for seniors, from lack of transportation to physical disabilities. Make dental health a priority for your senior loved ones. Learn more about how you can help them below.
Daily reminder to brush/floss teeth.

Help your loved ones brush their teeth twice daily. Choose a toothbrush with soft bristles to make dental hygiene easier for them. Flossing also helps prevent plaque and gum disease. If your loved ones have memory issues, in-home senior care service can help! Caregivers can set up reminders to ensure their mouths and teeth are clean.

Schedule regular visits to the dentist.

The American Dental Association recommends seeing the dentist at least once a year for cleaning and check-up. This way, seniors can keep their teeth healthy and prevent dental problems. If you need someone who can accompany seniors to dental appointments, companion caregivers from a home care agency in Texas can be there for them.

Inform dentist about medical conditions.

If your loved ones are struggling with a dry mouth or tooth decay, inform the dentist about their underlying conditions and the medications. The dentist may be able to recommend strategies to help relieve their dental issues. If seniors are in home care, their caregivers should know about their dental status.
Our in-home care service in San Antonio, Texas, covers oral care. Here at In Home Senior Care, our competent and compassionate caregivers can assist your loved ones in their needs! We can also help with transfer/ambulation, bathing, dressing, feeding, toileting/incontinence care, grooming, and more. Reach us at 210.256.2273 for more information about our services today.